Consultancy Work
We provide design consultancy services to brands creating their own homewares ranges. You might not know our names, but you'll have seen our work everywhere, from design emporia to supermarkets - and at levels between. Thanks to many years' experience in designing high-quality household products and accessories suited to batch and mass production in the UK, Europe and the Far East, you can use us to develop small ideas and one-offs or in the development of range planning and execution of product collections for high street retailers.
We're client and factory friendly - we can talk branding and strategy, and we can talk widgets and grommets. You can call on us for creative input, for manufacturing knowledge and understanding, for branding and production, or to assist in the whole process. We develop both three-dimensional shape design and tooling for manufacture, and 2D pattern design and illustration. The use of colour in our work is very important and something that we consider throughout the design process rather than as an end-stage surface treatment. We can also help you with packaging, PoS and trade exhibitions, as well as graphic design for print and web.
By far the best way to understand all that we can offer is to drop us a line, or give us a call - we're always happy to discuss potential projects to see where we might be able to help.
Orla Kiely
We developed products for the launch of Orla Kiely House in 2010, working closely alongside Orla and her in-house team. Over six years, using prints from her archive, we developed appropriate shape in various product areas across kitchen, dining, bathroom and home, and fitted patterns according to brief. The ranges were a massive success in both the UK and Europe and enabled the brand to grow rapidly from their earlier incarnation as a fashion and accessories company into a major homewares retailer.
Joules
We created the 3D design language for their kitchen and dining range, taking the fashion brand into homewares.
Cubic
Super beautiful tableware and home accessories range featuring the work of David Weidman.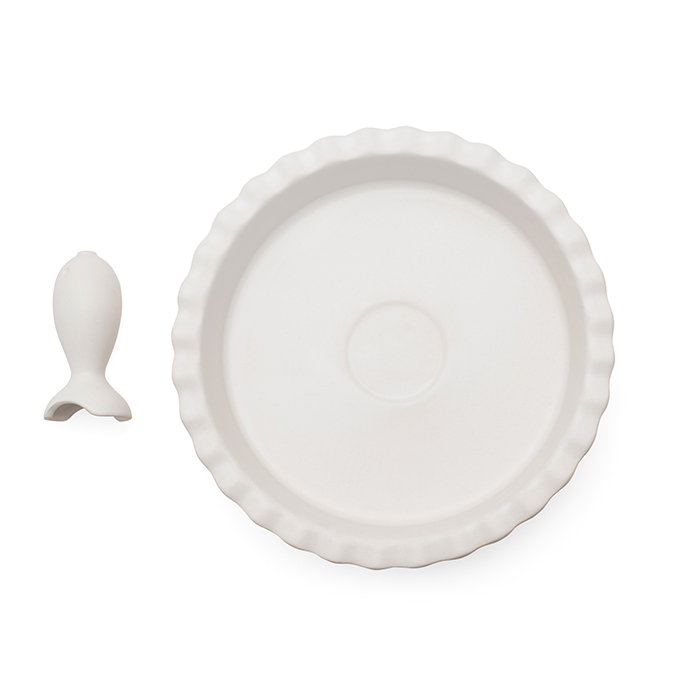 Rick Stein
Home and kitchenware product design and range development launched in summer 2017.
MissPrint
We developed the ceramic table and kitchenware shapes for this established textiles brand, in order for them to branch out into exclusive homewares for John Lewis.
Habitat
We designed several products for Habitat in 2007 and 2008 across various areas including lighting, home and accessories.
Turner Contemporary
Although we're well known for our commissioned images for museums and galleries in the UK and Europe, it's less well known that we've also started to assist in-house buyers/curators in the production of high quality souvenirs for rolling exhibition programmes, most recently the reproduction of Turner paintings on homewares for the eponymous gallery in Margate. We're well placed to assist in projects like this, thanks to our experience in sourcing high quality production in the UK across many areas.
Takahashi Hiroko
We're involved in the ongoing development of homewares and accessories for this new-to-the-European-market-but-well-established-in-Japan Japanese designer.
Lock n Roll
The development of an own-label range of wire bathroom products for BlissHome.
Wandsworth Professional Development Centre
We developed internal and external facing signage and branding for the WPDC based at the 2015 Stirling Prize-winning Burntwood School.
Graphic Relief
We worked with development team and external consultants to develop the branding, website and communications collateral for this high-end cast concrete surfaces innovator. We also had quite a lot of fun playing with our illustrations and their processes to create concrete tiling. Now, where to install it?
British Library - Great Works
We developed surface pattern for homewares using elements of literary manuscripts from the library's extensive archive.
The Times - Peter Brookes
Using the experience and contacts from our own architectural ceramic ranges we developed plates and mugs for The Times featuring specially commissioned drawings by political cartoonist Peter Brookes.